RESPONSIBLY HARVESTED WOOD

The studio at Jeff Martin Joinery has spent years researching the best lumber suppliers across North America. Our wood selection is air dried for many years and finished in a kiln for seasoning so we can ensure that our furniture is built with a stable input material. Working with vendors to ensure our lumber is responsibly harvested is paramount to our operations. Many of these suppliers have worked in the past with George Nakashima, Sam Maloof, Roy McMakin, and some more modern masters.

We experiment continuously with wood finishes. Please inquire to purchase a sample package of:

Claro Walnut
American Black Walnut (Natural, Ebonized)
Oak (Natural, Bleached, Ebonized, Cerused, Charred)
Ash (Natural, Charred
Maple (Natural, Bleached, Charred, Handpainted, Oxidized, Spalted)
Cherry (Natural, Bleached, Oxidized)
Sycamore (Natural, Bleached Oxidized)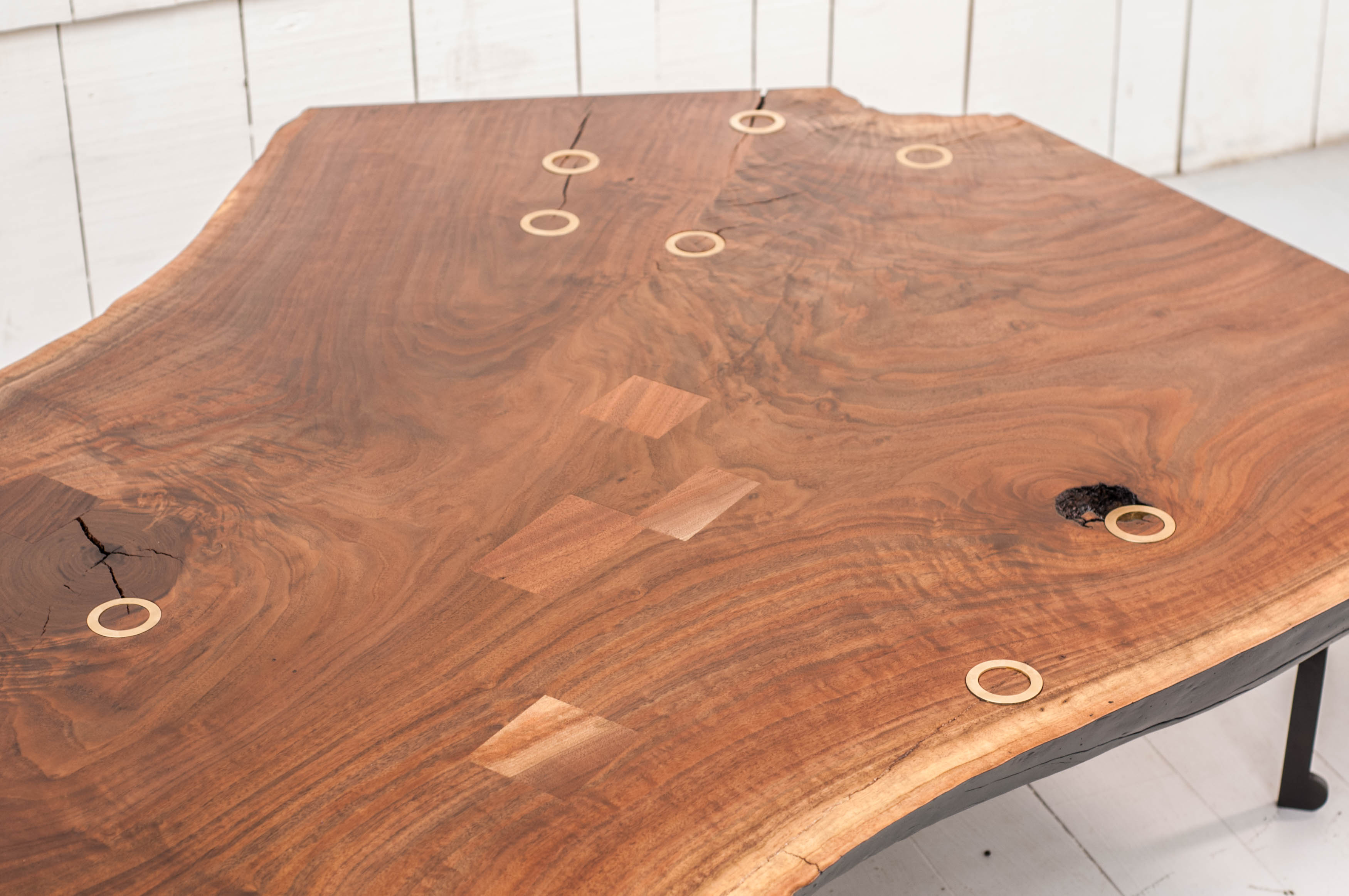 CAST SILICON BRONZE

Many of our tables and bases are made from cast silicon bronze. From product conceptualization, pattern making and mold making, through to casting and finishing we apply the same rigour to these pieces as we do with wood production. Cast Bronze is a superior input material for sculptural work when compared against brass, copper, or electroplated materials due to it's strength, colour, and patina/finishing options.

Foundry Fresh (raw) Bronze
Blackened Bronze
Satin Bronze
Polished Bronze
Copper Salt Bronze (Green)
Burial Patina Bronze
Silver Nitrate




CAST PEWTER

In house produced cast pewter bases and pulls, finished with a variety of patinas are a staple from our design studio. Using a very high grade silver alloy pewter with no lead, we create roughly hewn work.




CORK

Cork serves as a foundation material for casting metals, cement, and blowing glass in our studio specific manner.




ALUMINUM/STEEL

Many of our casegoods are clad in blackened steel surrounds, and have blackened steel hardware and bases. Using a variety of waterjet cutting techniques and old world patinas we can achieve a variety of finishes which are topcoated with lacquer.




VENEERS

All of our veneers are cut in-house from instrument grade billets of solid wood. We cut our veneers at about 10 times the normal veneer thickness and then arrange them randomly. The result is a product that looks and ages like solid wood but performs like engineered core materials.




MARBLE

Since 2015 we have begun to experiment extensively with 3 types of Pacific Northwest Marble. White, Tilupana Grey, and Black Carmanah. Stone is an incredibly beautiful material with a myriad of finishing options from hammered texture to honed and all the way through to highly polished. Stone, like wood, does require maintenance.




WOOD TERRAZZO

Wood scraps from studio waste used in a resin cast for tabletops and casegoods. Custom wood types and colours available.




Please inquire for sample finishes.
114-1000 PARKER ST. / VANCOUVER, BC / 1 778 233 4035 / INFO@JEFFMARTINJOINERY.CA / M-F & SAT, 9 AM - 6 PM BY APPOINTMENT ONLY